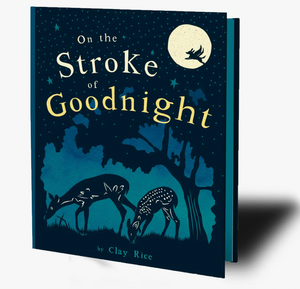 Reminiscent of Susan Marie Swanson's The House in the Night, world-renowned paper-cut artist Clay Rice weaves a poetic scene of what happens around a small farmhouse as night falls.
A baby coos; a mommy sighs. Little ones tucked in, with dreams in their eyes. A gentle hand turns out the light.
And all is quiet at the stroke of goodnight. A perfect bedtime story that gently and beautifully depicts a busy world settling in for a warm night's sleep.
Details
• Dimensions: 8" l x 10" w x 0.3" h